Australia's deadly wildfires have no sign of stopping. Here's what you need to know more about it!
Australia which is known as the Kangaroo Island is being devastated by the worst wildfires which are ever seen in decades.
Due to this wildfire, a total of 27 people have died nationwide, and at New South Wales (NSW) alone, more than 2,000 homes have been destroyed. The major reason for wildfire is Climate change which is now gone from bad to worse, due to which this destruction is happening.
Almost every Australian state is facing the trouble the most suffered one is New South Wales. Last year in December, the smoke was so worst at Sydney that air quality measured 11 times the "hazardous" level to breathe in.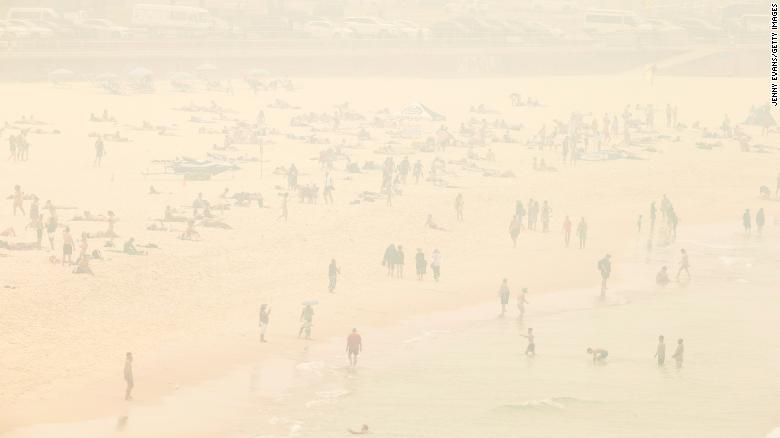 What is causing the fires?
Every year, in summer, there is a fire session in Australia. This is due to hot, dry weather due to which it is easy for blazes to start and spread over. Nature is blamed most of the time for such fires. Last year, Dry lightning was responsible for starting a number of fires in Victoria's East Gippsland region. But, is really nature only the culprit for this, not we? Humans are also to be blamed.
As per the police department, at least 24 people were been charged for intentionally starting the bushfires, and also have taken legal action against 183 people for fire-related offenses in the country.
Due to all Australia, today is experiencing the worst fire for decades. In a total of more than 7.3 million hectares (17.9 million acres) have been burned all across Australia's six states.
Wildlife Affected
Approximately, half a billion animals have been affected due to the fires across NSW state, amongst which 480 million are died due to the fire. The animals included are, birds, reptiles, insects, frogs and, mammals, except bats. Also, a third of koalas may have been killed in the fires, and a third of their habitat has been destroyed due to the deadly fire.
Relief Taken
More than 2,000 firefighters working on the ground at NSW alone, and more support/help is on the way from various countries such as the US, Canada, and New Zealand. A lot of donations have been transferred by the Prime Minister and others for the relief aid.
Do Fire End soon?
The country is entering the peak summer season of the year, this mean, they are months away from the relief from the fire.
Kangaroo Island Before 16 December and After 16 December
Take the initiative to help people over there. Be the one for the factor of change. Preserve Nature.
Find the story interesting! then please share.
Do you have an interesting story to share? Please write to us at brilliantbharat01@gmail.com. To stay updated with more positive news across the country, please connect with us on Facebook and Instagram.